There are many different types of copywriter jobs available in the market today. However, not all of them are created equal in terms of pay. In this blog post, we will take a look at some of the best paying jobs in Copywriting industry.
What is Copywriting?
As a business owner, you've likely heard the term "copywriting" before, but you may not be entirely sure what it is. Copywriting is the art and science of persuasion. It's about getting people to take action, whether that's to buy a product, sign up for a service, or even just click a link.
Copywriting is both an art and a science. It's part art because it requires creativity, imagination, and style. It's part science because it's based on principles of psychology and human behavior. Good copywriting is about understanding what makes people tick and then using that knowledge to get them to take the action you want them to take.
Whether you're writing an ad, a landing page, or even just a blog post, if you can master the art of copywriting, you'll be able to get people to do exactly what you want them to do.
Who is a Copywriter?
Copywriters are wordsmiths. They have a knack for crafting headlines, writing body copy and creating calls to action that persuade people to take a desired action.
A Copywriter is often employed by creative advertising agency, marketing firms or corporations to create advertising and marketing materials such as brochures, website content, email campaigns, social media posts and more.
An effective copywriter understands how to use language to influence emotions and change perceptions. They know how to craft a message that will resonate with a target audience and persuade them to take action.
If you're looking to hire a copywriter, be sure to ask for samples of their work and to get a sense of their writing style. The best copywriters are those who are able to adapt their style to fit the needs of their client.
How To Become A Copywriter?
As the world increasingly moves online, businesses are looking for ways to stand out in a sea of digital content. One way to do this is through strong copywriting. Copywriters are the people who write the advertising and marketing materials that businesses use to promote themselves.
If you have a knack for writing and a desire to help businesses reach their target audiences, then a career in copywriting might be for you.
Here are a few tips on how to become a copywriter:
Develop your writing skills: Copywriting is a craft that requires strong writing skills. If you want to be a successful copywriter, you need to hone your writing skills. This means studying the art of writing, practicing your writing, and constantly striving to improve your craft.
Understand your audience: A good copywriter understands their target audience. Before you can write effective copy, you need to understand who you're writing for. What are their needs?
Categories in copywriting jobs
Construction
Travel
Energy
Beauty
Wedding
Industrial
Digital
Entry level
Social media
Product
Health Care
UX
Education
Jobs in Copywriting Industry
The copywriting industry offers a variety of job opportunities for those with a passion for writing. From advertising to marketing, there are many positions available for those with the right skills.
Interested in copywriting career, here are a few things you should know:
Copywriting industry is competitive: To be successful, you'll need to be a strong writer with a portfolio of work to show potential employers.
Copywriting is a fast-paced industry: You'll need to be able to meet deadlines and work well under pressure.
Take criticism and use it to improve your work: Copywriters are often asked to revise their work, so it's important to be open to feedback.
Here are the Jobs in Copywriting Industry:
Copywriting for construction companies
Copywriting for travel industry
Copywriting for energy companies
Copywriting beauty industry
Copywriting wedding industry
Industrial copywriting
Digital copywriter
Social media copywriter
Product copywriter
Health care copywriter
B2b copywriter
Lead copywriter
Ux copywriter jobs
Education copywriter
If you're ready to start your career in copywriting, check out the job listings below. With a little hard work and dedication, you can find the perfect position in this exciting industry.
Copywriting For Construction Companies
Construction companies often have a lot of content that needs to be written, from website copy to blog posts and beyond. A good copywriter can help to create engaging, persuasive content that can help to sell a construction company's products or services.
When it comes to copywriting for construction companies, it's important to focus on the benefits that the company's products or services can provide. Construction companies often have to deal with a lot of technical jargon, so it's important to make sure that the copy is easy to understand and free of any errors.
It's also crucial to focus on the company's target audience when writing copy.
What are they looking for in a construction company?
What needs do they have that the company can fulfill?
Answering these questions can help to create copy that resonates with readers and helps to close the deal.
Copywriting For Travel Industry
Copywriting for the travel industry can be extremely rewarding. Not only do you get to see the world and learn about new cultures, but you also get to help others plan their dream vacations.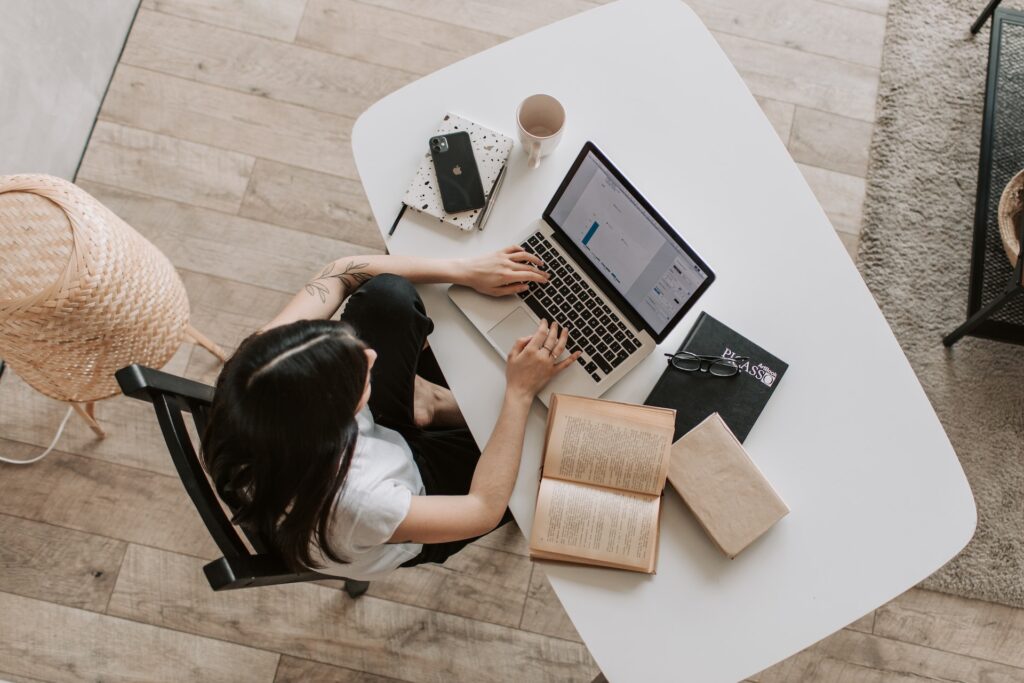 Whether you're writing about a luxurious resort or an adventurous safari, your goal is to sell the experience and convince your reader that this is the trip they need to take.
To be a successful travel copywriter, you need to be able to paint a picture with your words and transport your reader to another world. You must be able to evoke the senses and sell the destination. It's not enough to simply list facts, you need to make your reader feel like they're already there.
If you're passionate about both writing and travel, then a career in copywriting for the
Copywriting For Energy Companies
Copywriting for energy companies is a unique challenge. The industry is constantly changing, and so is the audience. Energy companies must find ways to connect with their customers and prospects in a way that is both relevant and engaging.
Copywriting is one of the most important tools in an energy company's marketing arsenal. It can be used to raise awareness, build trust, and generate leads. When done well, it can be a powerful tool for growing a business.
few things to keep in mind when writing for energy companies:
Focus On The Benefits Of The Products Or Services
Keep The Language Simple And Easy To Understand
Use Plain Language That Everyone Can Understand
Stay Up To Date On The Latest Industry News
Copywriting For Beauty Industry
Beauty industry copywriting is all about creating compelling and persuasive content that can drive conversions and sales. It is important to understand the target audience and what motivates them before crafting any kind of copy.
Once that is established, copywriters can focus on creating content that speaks to those needs and desires.
From web copy to email marketing to social media posts, beauty industry copywriting requires a mix of creativity and marketing savvy. And while it can be challenging to write copy that stands out in a crowded market, it is definitely possible with a little hard work and dedication.
Copywriting For Wedding Industry
When it comes to copywriting for the wedding industry, professionalism is key. After all, you're dealing with one of the most important days in a couple's life. Your job is to make sure that everything runs smoothly and that the couple is happy with the final product.
To do this, you need to be able to write persuasively and with an attention to detail. You also need to be able to work well under pressure, as the wedding industry can be quite fast-paced. But if you're up to take the challenge, it can be a very rewarding career.
Industrial Copywriting
In industrial copywriting, the focus is on writing for businesses and other organizations that produce or use industrial products. This can include anything from machinery and equipment to chemicals and raw materials.
The goal is to communicate complex information in a way that is clear and easy to understand. This type of writing often requires a deep understanding of the products and processes involved.
Also Read: Best Paying Jobs in Finance And Accounting Sector
Copywriter For Digital Marketing
Digital copywriting is the art of creating persuasive, compelling, and interesting marketing materials using digital media. It is a specialized form of writing that is designed to influence the behavior of online users, such as by encouraging them to make a purchase or sign up for a service.
Digital copywriting must take into account the medium in which it will be consumed, as well as the audience that will be reading it.
For example, a website will have different content needs than a social media post. And an audience of teenagers will respond to different messaging than an audience of senior citizens.
Good digital copywriting is about more than just throwing some words together. It requires an understanding of how to craft an effective message that speaks to the specific needs of the audience and medium.
So if you're looking to create some killer marketing materials, make sure you hire a digital copywriter who creates content that is used in marketing and advertising campaigns. Copywriters may work for advertising agencies, public relations firms, or directly for businesses. They may also be self-employed.
Social Media Copywriter
As a social media copywriter, you will be responsible for creating compelling, original content for a variety of clients. You must be able to capture the voice of the client and communicate their message in a way that resonates with their target audience.
In addition to strong writing skills, you must also be proficient in using various social media platforms.
Product Copywriter
Product copywriter plays a vital role in any company that sells products. They are responsible for creating the text that appears on product packaging, labels, website descriptions, and other marketing materials. This text must be accurate, persuasive, and on-brand.
Good product copywriters have a deep understanding of the products they are selling, the needs of the target customers, and the company's brand voice. They use this knowledge to create compelling copy that sells products and boosts the bottom line.
If your company sells products, make sure you have a talented product copywriter on your team. They will be a key player in your success.
Health Care Copywriter
The field of health care is ever-changing and complex, making it an interesting and challenging place to work in copywriting. Health care copywriting jobs are in high demand as the industry looks to improve its communications with patients, families, providers, and the public.
As a health care copywriter, you would be responsible for developing clear and concise written materials that communicate complex information in an easily understandable way.
If you have a passion for writing and a desire to help others understand the complex world of health care, then a career in health care copywriting may be right for you. Keep reading to learn more about what health care copywriting jobs entail and how you can get started in this exciting field.
Freelance B2b Copywriter
As a freelance copywriter, you will be responsible for writing compelling copy for a variety of business-to-business (B2B) clients. Your goal will be to create content that resonates with the target audience and drives results.
Also Read: Best Paying Jobs in Specialty Chemicals
To be successful in this role, you should have a strong understanding of B2B marketing and copywriting best practices. You should also be a skilled communicator and be able to work independently.
If you are looking for an opportunity to use your copywriting skills to help businesses achieve their goals, then a freelance B2B copywriting job may be the right fit for you.
Lead Copywriter
A lead copywriter is a creative professional who is responsible for developing concepts and writing copy for advertisements, brochures, and other marketing materials. The lead copywriter works closely with the art director to create an overall concept for the ad campaign.
He or she then writes the copy, which may include headlines, body copy, and taglines. The lead copywriter is also responsible for editing and revising the copy as needed.
Ux Copywriter Jobs
UX copywriters are responsible for creating content that is both informative and user-friendly. They work with designers and developers to ensure that the text on websites and apps is easy to understand and navigate. In addition to writing copy, they may also be responsible for editing and proofreading content.
Education Copywriter
Education copywriting is a specialized form of writing that is designed to promote educational products and services. It is important to remember that the audience for education copywriting is typically educators, administrators, and other education professionals.
As such, the language used in education copywriting should be clear, concise, and free of jargon. The goal of education copywriting is to persuade the reader to take action, whether that is to purchase a product, enroll in a program, or attend an event.
Online Copywriting Jobs From Home
There are a number of online copywriting jobs from home that are available to those who have the right skills. These jobs can be highly rewarding, and provide a great opportunity to work from home. However, it is important to remember that not all online copywriting jobs from home are created equal.
There are a number of factors that you will need to consider before applying for any of these positions. The first thing you need to do is to make sure that you have the necessary skills.
Also Read: 17 Best Paying Jobs in Aviation Sector
Copywriting is a very specific field, and you will need to have a good understanding of grammar, punctuation and style in order to be successful. You will also need to be able to write in a variety of different tones, depending on the project.
It is also important to consider the type of company you would like to work for. There are a number of online copywriting jobs
Copify Jobs
There are many opportunities for those seeking copify jobs. This online platform offers a variety of tasks that can be completed by anyone with an internet connection and a computer.
There is a wide range of topics to choose from, so everyone can find something they're interested in. The pay is also very competitive, making it a great option for those looking to earn some extra money.
Remote Copywriter Jobs Entry Level
There are many opportunities for copywriters who are looking for remote, entry-level jobs. There are a number of companies that are always in need of fresh, new content and are willing to pay for it. This is a great way for someone with writing skills to get their foot in the door and start their career.
There are many job boards and websites that list remote copywriting jobs as well as many companies that have their own websites listing their current openings. A writer can simply search for "remote copywriting jobs" or "entry-level copywriting jobs" to find a variety of open positions.
The pay for entry-level copywriting jobs can vary greatly depending on the company, the project, and the writer's experience. However, most companies are willing to pay a fair wage for good work. And, as a writer gains experience they get good salary.